Acne Davis
Conveniently located to serve Sacramento, Davis, and the Bay Area
At Davis Dermatology, board-certified dermatologist Dr. Earlyn Noll offers a variety of acne treatments for Sacramento patients. Acne is a skin condition caused by clogged pores. It can manifest in the form of pimples, whiteheads, and blackheads. When acne is no longer present in an area, it can leave behind prominent and unsightly acne scars.
There are many different ways in which acne and acne scarring can be treated. Active acne treatment typically involves addressing the bacteria and oil involved in the development of acne. Acne scars can be removed using various state-of-the-art skin treatments.
Before & After Photos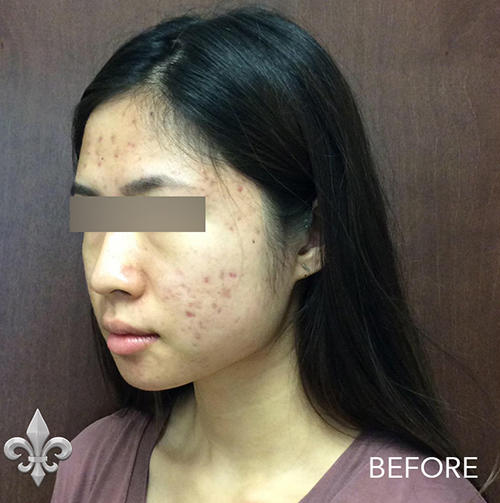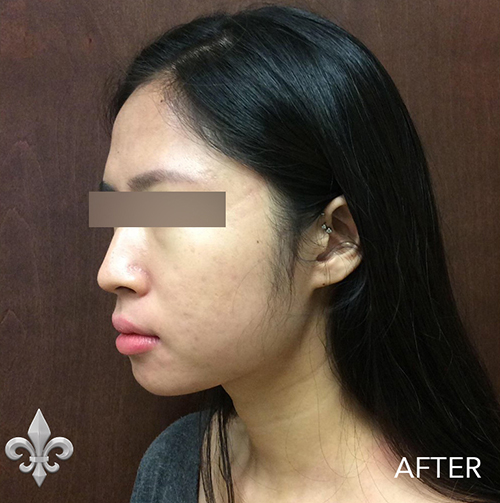 Accutane Photo Gallery
Active Acne Treatment
A person with active acne can undergo treatment with oral medications or topical creams applied to the skin. Medicines like clindamycin and benzoyl peroxide are often used to treat acne. These medications can be taken orally, and they help to stop the growth of bacteria that causes acne.
Apart from oral medications, topical creams and ointments can also be used to reduce active acne. Antibiotics, retinoids, azelaic acid, and dapsone are medications administered topically to treat acne.
Accutane is a retinoid-based medication that is used to treat severe cases of acne. It is especially helpful in treating cystic acne that has not responded to other forms of treatment. Accutane reduces the production of sebum, or facial oil. This helps in reducing acne cases.
Acne Scar Treatment
The scars that develop due to acne can be treated in many different ways:
Vivace RF Microneedling – Vivace offers treatment for acne scars through RF microneedling. In this procedure, the microneedles in the Vivace handpiece are used to create micro-injuries in the skin, stimulating the skin's natural healing process in the deeper tissues. This also leads to the creation of new collagen and elastin. RF (radiofrequency) energy is also delivered to the skin, remodeling existing collagen and elastin. This rejuvenates the skin, treating acne scars.
Halo Laser Skin Resurfacing – Halo laser treatment delivers ablative and non-ablative wavelengths of focused laser energy to the acne scars. It works on the epidermis and dermis and resurfaces the skin, causing damaged skin layers to peel away. The new skin that is revealed is fresh, new, and free of acne scars.
Chemical Peels – A chemical peel is a procedure where an acid-based chemical solution is used on the skin, where it penetrates into the damaged skin layers, causing them to peel off. Once the old skin is peeled away, new skin is revealed. This new skin is free from acne scars and looks more youthful.
Excel V Laser – The Excel V laser is a laser treatment system that can be used to treat acne. The laser energy heats the skin, causing new collagen to be generated. This helps in rejuvenating the skin, leading to the scars vanishing.
Pico Genesis FX – Pico Genesis FX is a laser treatment that rejuvenates the skin and treats acne scars. The laser light goes deep down into the skin's tissues to create long-lasting effects. It helps in stimulating collagen production to enhance skin texture and quality.
---
Davis dermatology is a small, yet very professional and trustworthy dermatology. Dr. Noll and her staffs are all very efficient and appointments are very easy to be made. Dr. Noll is also very knowledgable and a fun person to talk with. I went here 3 months ago to find a medication for my adult acne and she recommended me to take Accutane. It's been very good so far and i've been getting a constantly good service from them. I highly recommend this place.
View more Testimonials here
---
Set Up Your Consultation
Discover the ideal acne treatment for your active acne or acne scars – contact Davis Dermatology today and arrange your consultation. Dr. Earlyn Noll has years of experiencing prescribing effective acne treatment in Sacramento and will be happy to help.